The Global Study Abroad Fair took place on November 12th and featured 35 universities from 15 countries alongside Education in New Zealand and ETS.
Who attended?
4,226 students from around the world joined the fair. Students from Africa, Asia, and Europe were represented most heavily at the fair.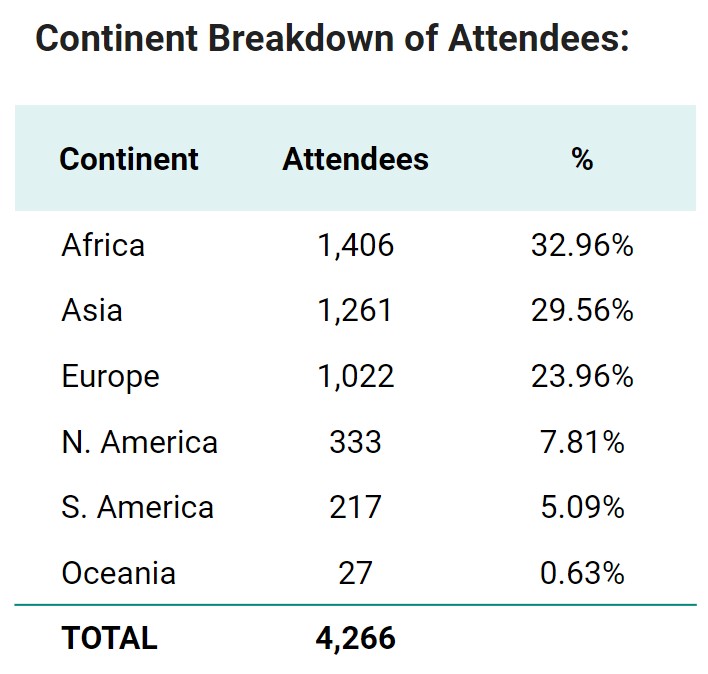 Student feedback
Over 150 students (4% of attendees) left detailed feedback on the fair. Students gave the fair an average score of 4.0.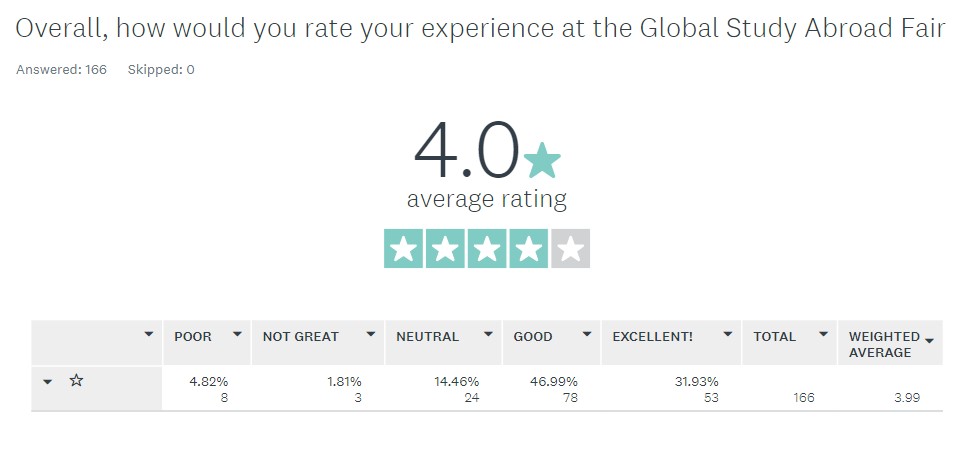 Why did students join?
Prospective international students were drawn to scholarship information and the chance to chat with recruiters and student ambassadors.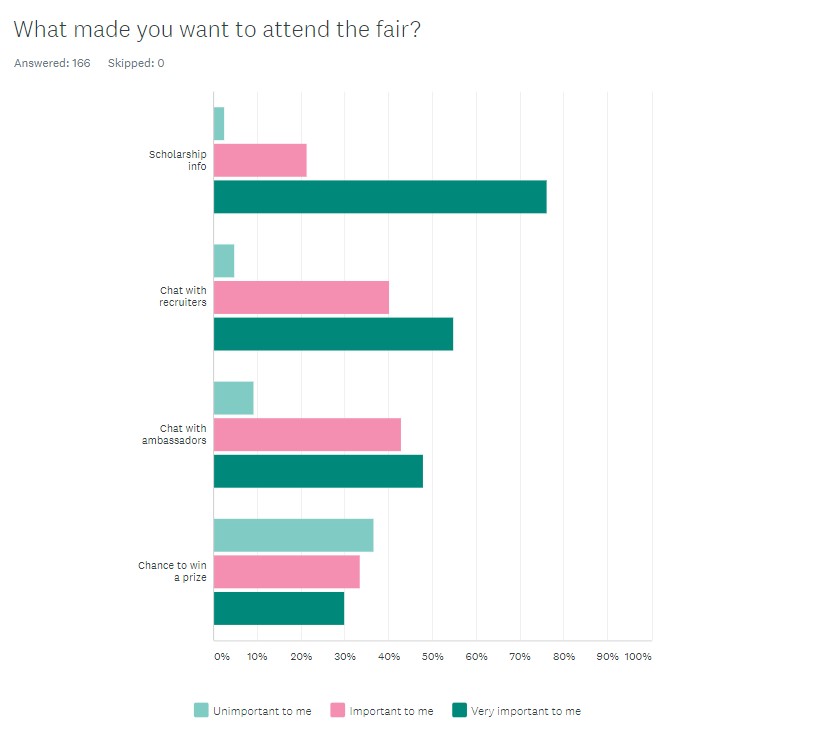 How likely are students to attend again?
Over 85% of students who attended the fair were extremely or very likely to attend our next fair. In the comments most students who would not attend believed they had already found a suitable school and would not need to explore further opportunities.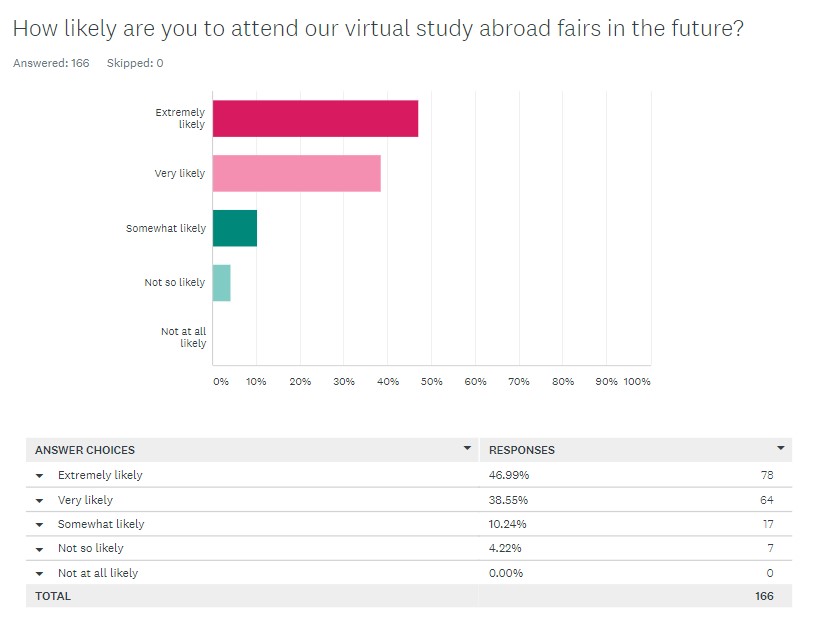 Student feedback
Overwhelmingly, students responded positively to a study abroad virtual fair with praise of the responsiveness of university recruiters, information presented, an array of programs, the platform and an opportunity to connect with student ambassadors. Critical feedback focused on extending the fair to a weekend to make it easier to fit into schedules, more information on scholarships, and a desire for more interactivity with other students visiting the fair.
"I would attend this event again because of the vital information I got from different universities. It broadened my knowledge on admission, scholarships and migration." - Ernest, Africa
"Very informative and fun" -Meintje, Europe
"The navigation to learn about the different universities is easy and I like how it is so accommodating to help students fulfill their information needs and choose the best university for college. The best part is - it's free! I would like to look forward to this event in the future because in the meantime, I haven't found a university that can fit my needs yet. I hope I can find one in the future with you!" - Erla, Europe
"It's easy to find multiple universities and get to know everything about them all at once instead of getting confused on their websites, plus any other questions that I have are answered immediately." - JoJo, Africa
"I would attend this event again in the future because of the great opportunity they are providing to us students. We were able to know a lot about the foreign universities and the chances of talking to ambassadors is really ecstatic!" -Babylyn, Asia
"I thoroughly enjoyed the engagement with the universities that I contacted. Overall wonderful experience." -Chilufya, Africa
"I found great universities with good tuition fees and scholarship options in places around the world I didn't even think of searching. It has truly opened up my option for a medical school program again." -Dianca, North America
"It is a great event and I am searching for universities to study for a Master's program in Germany so that's why I would attend events like this again in the future." -Phyu Phyu Thin, Asia
"Great organization and an amazing opportunity to meet European University reps who usually don't visit South America." - Ximena Aguinaga, South America
"It gave me a clear vision of the possible ways to study somewhere else." - Ada, Europe
"I love this experience and the interaction." - Yi, Asia