The parent company of educations.com, Educations Media Group (EMG), has acquired Blueberry, Sweden's largest study abroad agent. Blueberry helps hundreds of Swedish students study abroad each year by offering free advice to students embarking on the challenging process of studying abroad.
With the help of EMG's market-leading sites bringing in over 30 million visitors in the past year, the goal is to streamline the student application process from awareness to enrollment. Beginning with studentum.se, EMG's flagship portal and Sweden's leading higher education search engine, EMG plans to expand agent services into additional markets.
The acquisition, which is part of EMG's focus on increased growth and acquisitions, simplifies the application process for all Swedish students who wish to study abroad.
''As the leading marketplace for education in Sweden, this is a natural step towards the vision of helping everyone in the world find the right education. With the support of Blueberry, we can now help all prospective students with the application process when they are looking for education abroad,'' says Fredrik Söderlindh, CEO and co-founder of EMG.
''Interest in study abroad is growing in the world. By making Blueberry a part of EMG, we can combine the small with the big. Personal advice, experience and knowledge are combined with EMG's world-leading platforms,'' says Eva Axelsson Engström, senior partner at Blueberry.
Over 26,000 Swedes currently study abroad each year. International student mobility is a priority issue at all levels in the EU, which has set a goal that 20% of students who graduate in 2020 will have studied or interned abroad. In Sweden, the government is aiming even higher and proposes a 25% mobility target by 2025.
EMG has grown with profitability and without venture capital for 18 consecutive years. Revenues for 2019 are expected to rise by over 30% to approximately 27.5 million USD.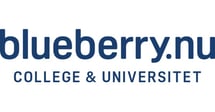 About Blueberry
Blueberry works on behalf of colleges and universities in the U.S., Australia, New Zealand, Canada, Europe and Asia. Blueberry helps students find the right selection of courses abroad by providing students with free and personalized help with everything related to study abroad.

About EMG - Educations Media Group
EMG is the parent company of educations.com. Founded in 2001, EMG has pioneered 20 local brands spanning the entire education spectrum and works with over 4,000 education providers in 40 different countries across the world. EMG helps 30 million visitors across their sites every year find the right course for their needs. Their platform accelerates the growth of educational institutions by providing a one-stop-shop for promoting any type of course or degree programme, using targeted marketing to find the right students. EMG reaches out to students and professionals worldwide through its leading online services, comprehensive media partners, school visits and educational conferences and exhibitions. EMG has 170 employees working out of the global head office in Stockholm, and local offices in Copenhagen, Helsinki, Mannheim and Oslo.