In January 2020, educations.com surveyed over 20,000 current and prospective international students to ask them about their opinions, priorities, and plans.
As data was collected pre-pandemic, we've selected six trends that we believe are enduring - and may be even more pertinent - under the new climate of foreign study.
Anxieties surrounding the difficulties of student visas, the growing importance of scholarships, English testing alternatives, and the rise in demand for virtual agents and communication were already on the rise pre-pandemic. We believe these trends are here to stay - in your 2021 recruitment and beyond.
#6: Visa requirements are an increasing concern.
Fourteen percent of prospective vs. 9% of current students ranking visa requirements as their top concern about studying abroad; moreover, this concern jumped from fifth to third place as a top concern for prospective students.
With border policies, flights, reports from students of delays in paperwork and continuing uncertainty, we expect this element to rise in importance.
Current Students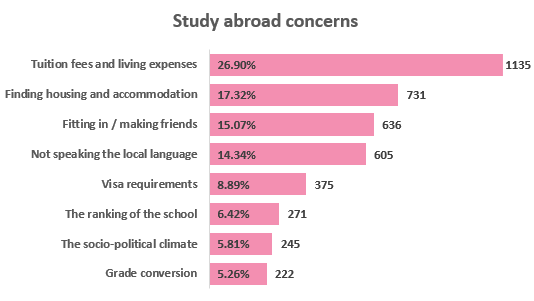 Prospective students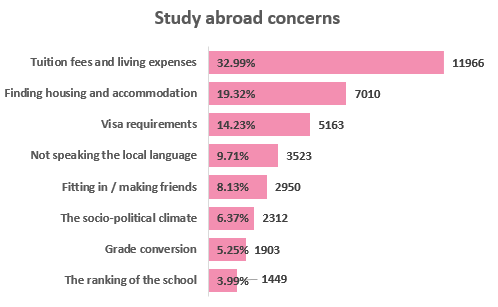 #5: Scholarships continue to grow in importance
Sixteen percent of prospective students compared to 11% of current students rank information about scholarships and funding as most helpful to them when in the awareness and comparison phase of their student journey.
As students report additional financial pressures facing them and their families, we predict that scholarships will become even more pivotal in attracting right-fit students to your university.
Current Students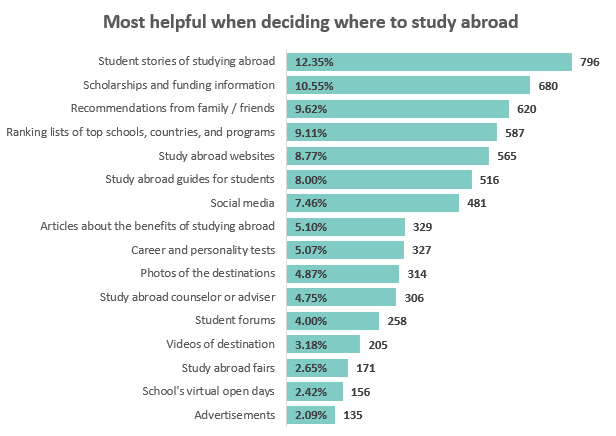 Prospective students
#4: Students are applying to more programs abroad
Over two thirds of prospective students have applied or plan to apply for three or more schools. Only a little over 50% of current students applied for more than two schools.
As universities struggle to attract international students in the face of the pandemic, they may be facing heightened competition from students who can access and compare more universities than ever before.
Current students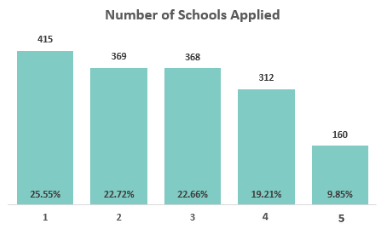 Prospective students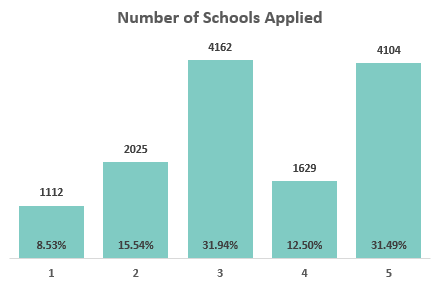 #3: Students are more interested in virtual agents
Before "zoom" became an everyday verb, students looking to go abroad were already showing a rising interest in virtual over face-to-face agents.
Although the majority of prospective students aren't sure if they will use an agent, a growing number of them plan to use an online agent. Eleven percent of perspectives plan to use an online agent, while only 8% of current students report using a virtual agency.
Current students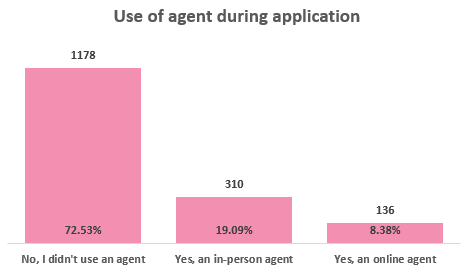 Prospective students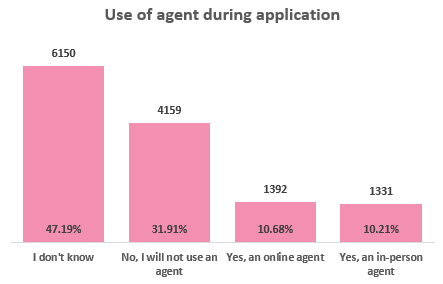 #2: Increasing alternatives in English testing
Lock-downs, shelter-in-place orders and other limitations preventing face-to-face testing made universities get creative in how they would assess the English language ability of applicants for English-taught programs. Students were already interested in undertaking more varying testing alternatives with TOEFL rising in interest from 11% to 14% with a similar percentage rise in the Cambridge English Language assessment test.
Current students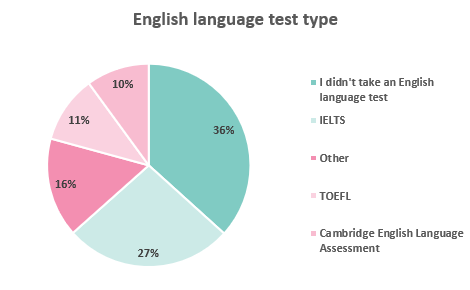 Prospective students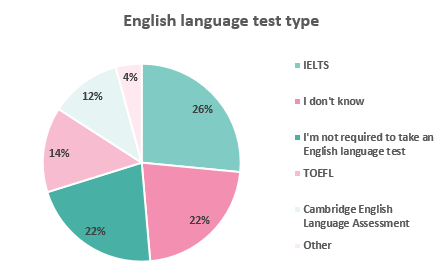 #1: Rise of messaging app demand during the application process
Although the majority of students are holding fast to email as their preferred method of communication, the alternatives are shifting radically with a lowered interest in face-to-face communication even pre-pandemic, and a rising interest in messaging apps such as WhatsApp rising from 2% to 10% in popularity.
Current students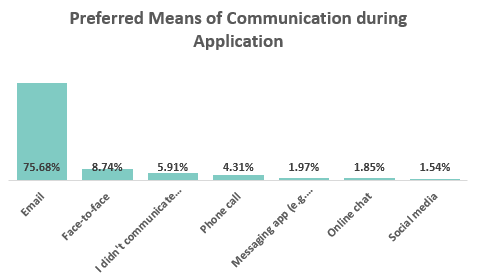 Prospective students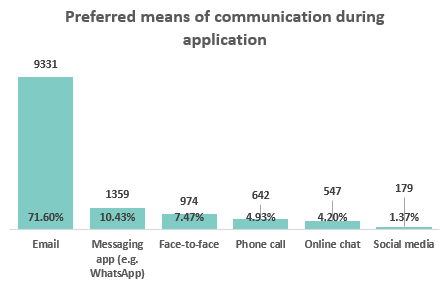 Interested in learning more about this data? You can download free interactive pivot tables to filter trends by student nationality and level of study to learn how your target groups differ.
About the survey
Since 2017, the educations.com team has been surveying the users of our site - both current and prospective - to monitor changes in the market. We release these annually - and this year have provided the raw data in pivot tables for you to interact with.
If you're short on time, you can browse a few key survey results to help you frame the results of the above survey.