If you are a UK university trying to increase your recruitment goals then you already know the importance of Clearing.
According to the UCAS total of 73,320 applicants used Clearing to get a place at a university or college in the 2019 cycle, setting a new record. If you have had doubts about if investing time and resources into a Clearing strategy is worth it, the numbers should convince you that it is. However, how do you do Clearing right? Below we have used the data from UCAS to shine a light on the best strategies to attract students to your university.
But first, let's go over the basics: Clearing is a process that matches applicants to universities that have places opened. Anyone who has made a UCAS Undergraduate application and does not hold an offer from a university can go through Clearing. For UK universities this is the perfect time to prepare a student recruitment strategy and execute it flawlessly.
Clearing opens on Monday 6th July 2020
You are eligible to use clearing if:
you're applying after 30th June

you didn't receive any offers (or none you wanted to accept)

you didn't meet the conditions of your offers

you've declined your firm place using the 'decline my place' button in Track on UCAS
Results days in 2019 were:
| | |
| --- | --- |
| International Baccalaureate | Friday, 6th July |
| BTEC and other vocational courses | during July – best to check with your school/college |
| Scottish Highers | Tuesday, 6th August |
| A Levels | Thursday, 15th August |
Clearing in numbers
To understand Clearing better, it's important to look at the data before you start your marketing campaign.
Statistics show that most the students going through clearing are eighteen years old, while the number of older students has remained constant in the last three years.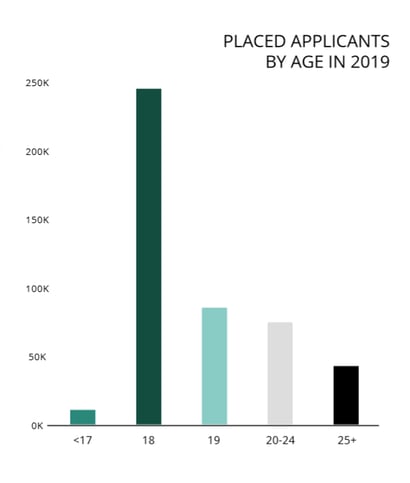 The number of placed female applicants has seen a rise in comparison to 2018.

Most applicants that have chosen to go through Clearing are UK students but there is a growing trend of EU and Non-EU students that decide to take this route as well.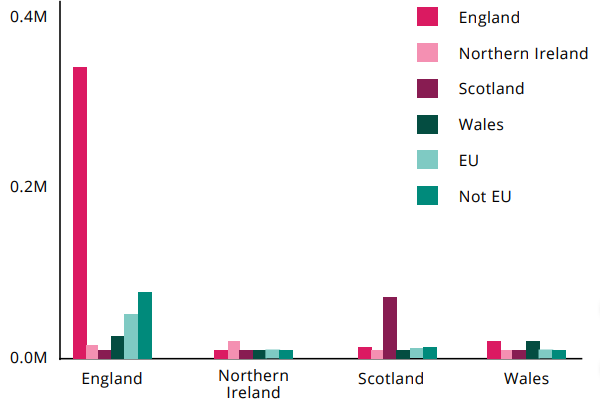 Top Ten Subject Groups in 2019
| | |
| --- | --- |
| Business and Administrative Studies | 58,120 |
| Subjects Allied to Medicine | 56,170 |
| Biological Sciences | 54,530 |
| Creative Art and Design | 46,370 |
| Social Studies | 44,460 |
| Engineering | 27,820 |
| Law | 26,800 |
| Computer Sciences | 25,510 |
| Physical Sciences | 18, 690 |
| Education | 16,610 |
The subject group 'business and administrative studies' had the most acceptances in 2019 and continues to be one of the most popular choices for potential students. Similarly, medicine, nursing and other subjects allied to medicine remain a popular choice.
On the other end of the list, mathematical sciences saw the largest proportional fall of -9.9% while mass communications also saw a significant decrease of -7.7%.
Challenges students encountered while entering Clearing
Clearing requires students to call universities they are interested in to see if there are any open positions they could apply for. This can be stressful for both the student and the person on the other end of the line. In most cases the phone lines are busy and the students don't get a chance to contact universities.
This can lead not only to frustration but also students deciding to accept offers from universities they can actually get in contact with.
To avoid this, there are a few things your institution can do:
The Personal Approach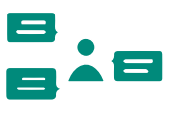 More ways to communicate
example: guaranteed callbacks on results day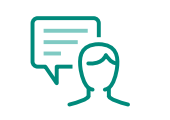 Early Pass method
example: offer a priority phone number on results day paired together with regular tips

Priority Pass
example: promise a guaranteed call back before 11 am on results day

Social Speak
encourage students message the institutions via social media
The Informative Approach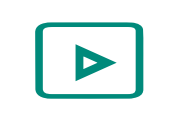 More content
video content, testimonials can help reassure students in their
choice to go through clearing

Information before Clearning
brochures, videos, options to sign up for a newsletter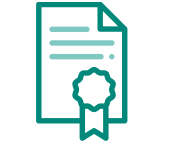 Align popular courses
align the top ten courses enrolled in with the courses offered at your university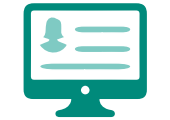 Informative landing pages
example: steps to secure a place in clearing, open day information, accommodation overview, virtual city and university tour
Clearing is a fast and stressful process but if done right, it can put your university in front of the right audience and help you recruit students. Combining informative content that gives student relevant information about your institution with personal approach with multiple ways of contacting you is set to help you attract and enroll more students this Clearing.
Download our full report to get more information on clearing!